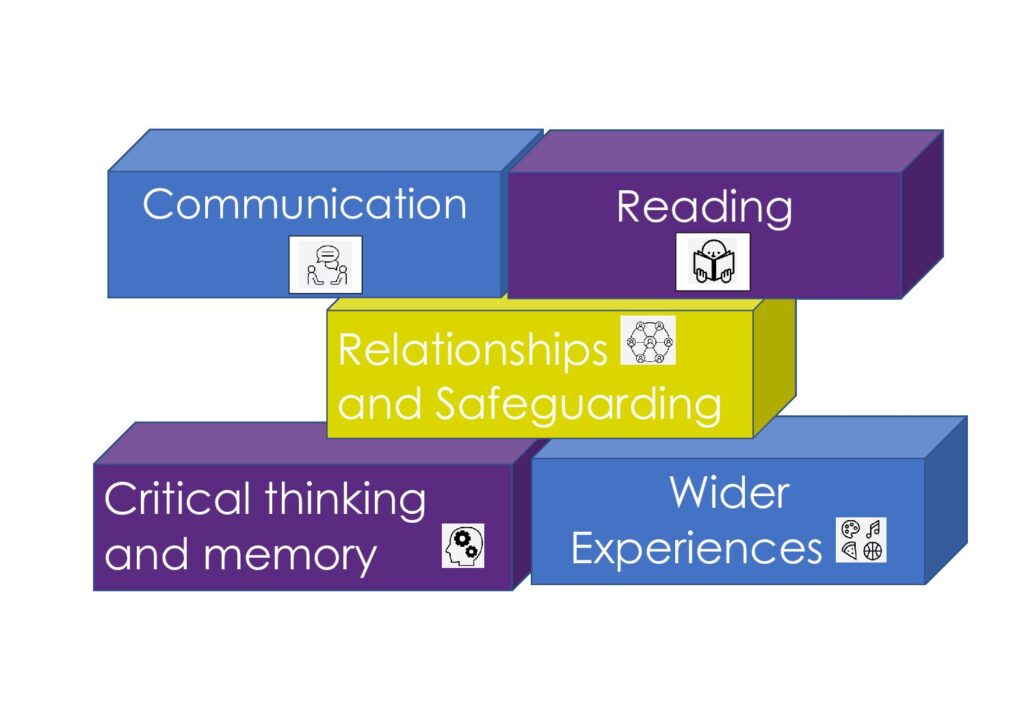 At Hollymount School, our curriculum, based on the National Curriculum, is designed to inspire an enthusiasm for learning, ensure achievement and support pupil well-being and happiness.  Our curriculum sits at the heart of the community it serves. It is consciously language-rich and promotes oracy and literacy and enables pupils to build strong relationships, celebrates diversity, encourages respect and builds a sense of community.  
Five core components are present through all elements of our curriculum – reading; communication; relationships and safeguarding; wider experiences and critical thinking and memory. They were chosen to particularly meet the needs of our school's context and are used to support and drive learning. (Curriculum overview)
Pupils leave Hollymount School with a sense of belonging, being proud of their achievements and a developed confidence, with the necessary knowledge and skills to be learners for life.
Click on the links below to see our overview of each year group's curriculum. Visit the EYFS tab for the Nursery and Reception curriculum information.