Intent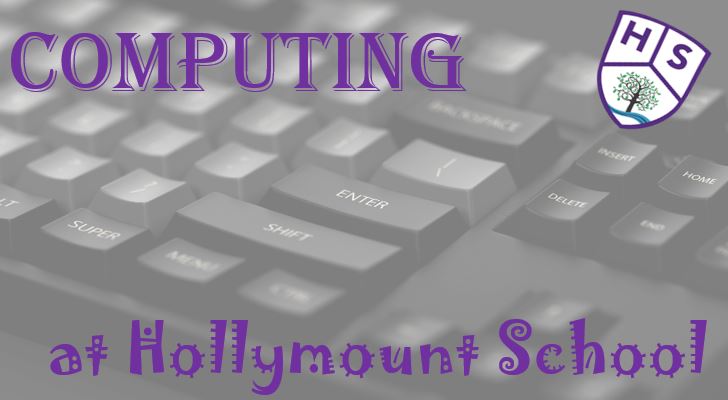 Technology is changing the lives of everyone. Through teaching computing, we equip children to participate in a rapidly-changing world where work and leisure activities are increasingly transformed by technology. At Hollymount School, we promote computing across the curriculum. By exposing children to a range of equipment including laptops, iPads, data loggers, cameras etc, we aim to develop their understanding of computing in their everyday lives and its uses for the future. Children are encouraged to use the iPads to develop a range of skills and knowledge from research and creating and developing books to animations. We also promote computing by appointing digital leaders in years 4 and 5, who ensure computing technology is used and distributed safely and are available for assistance when needed.
A vital part of computing at Hollymount School is internet safety. With children having access to the internet at a very young age, we aim to educate them appropriately with how to use the internet safely and effectively. We promote internet safety every year and have whole-school focuses during safer internet week and encourage the children to use websites and games that are age appropriate.
---
Implementation
During computing lessons, the curriculum is covered through the use of a web-based program called Purple Mash where they can develop coding skills, explore algorithms and networks, develop their understanding of the internet and learn about all other aspects of the computing curriculum.  In addition, we provide opportunities for children to explore Microsoft Office, including formulas in Microsoft Excel and producing presentations with Microsoft Power Point.
Click here to find out what we do to keep us safe online at Hollymount School.