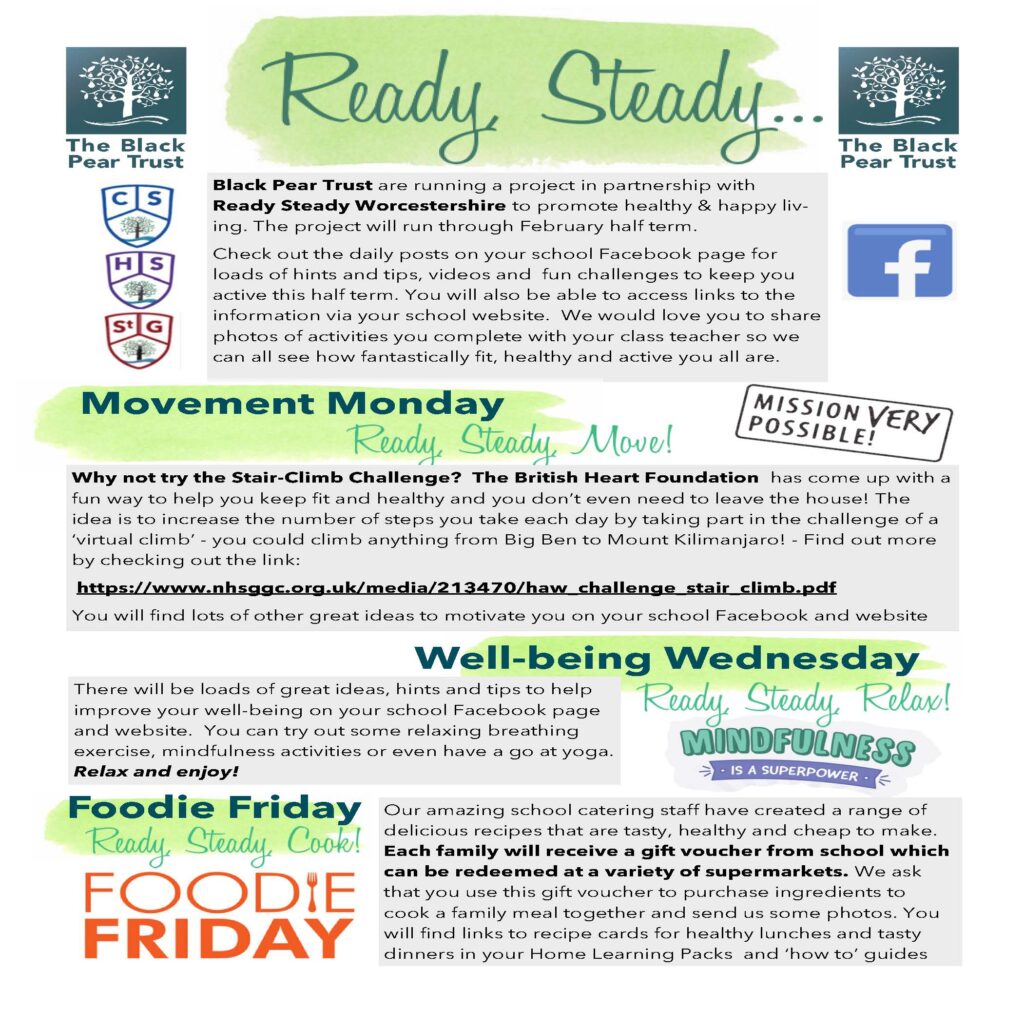 Movement Monday
Why not try the Stair-Climb Challenge? The British Heart Foundation has come up with a fun way to help you keep fit and healthy and you don't even need to leave the house! The idea is to increase the number of steps you take each day by taking part in the challenge of a 'virtual climb' – you could climb anything from Big Ben to Mount Kilimanjaro! – Find out more by checking out the link:
Hollymount School have also prepared some fun activities for movement monday follow the link below to find out more!
Wellness Wednesday
There will be loads of great ideas, hints and tips to help improve your well-being on your school Facebook page and website. You can try out some relaxing breathing exercise, mindfulness activities or even have a go at yoga.
Relax and enjoy!
Foodie Friday
Our amazing school catering staff have created a range of delicious recipes that are tasty, healthy and cheap to make.
Each family has received an £8 food voucher from school which can be redeemed at Asda.
We ask that you use this gift voucher to purchase ingredients to cook a family meal together and send us some photos. You will find links to recipe cards for healthy lunches and tasty dinners in your Home Learning Packs and 'how to' guides